Loop News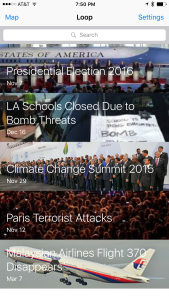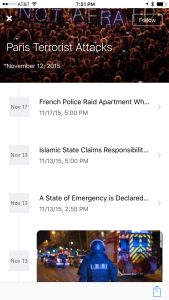 Loop News was a project designed to re-imagine how news is consumed. Using an iPhone app, users can subscribe to various news topics to be alerted about a story or news event. A timeline allows for users to view information up to the current moment so that they are never out of the loop.
Features include social sharing, geo-location integration, and push notifications for breaking stories.
Technology
Availability
The Loop News app was a concept application that is not available for download.